Are you interested in board work?
Bound for the Boardroom is our newest initiative, building on our very popular Chambers format, but with a specific focus on creating a continuously evolving network for those who have either just landed their first boardroom position or those on the verge of their first mail.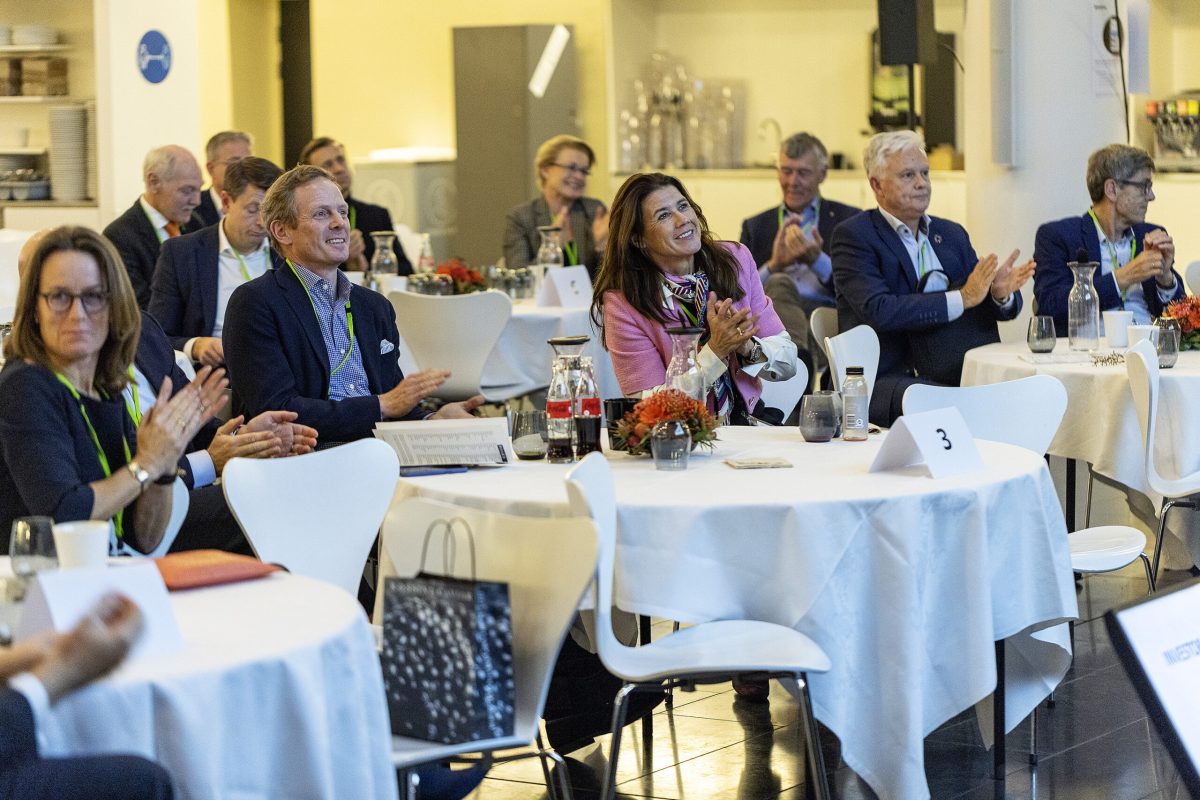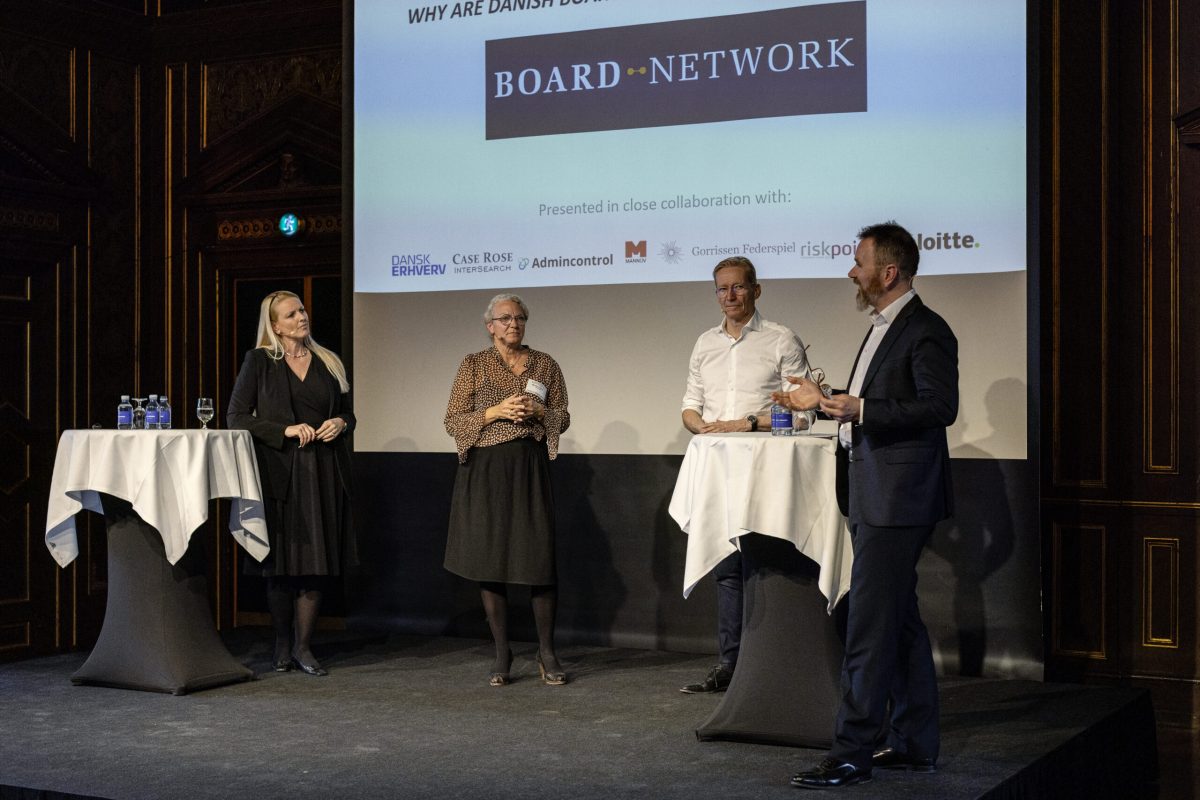 A unique development network
Bound for the Boardroom is not another one of the incredibly many boardroom courses, which we somewhat popularly regard as "theory lessons", but rather "practical driving lessons" in boardroom work, where in a confidential room you can draw on both the country's leading boardroom experts and on like-minded peers among ambitious and sharp board aspirants. We train the board disciplines and spar with each other, so that everyone leaves the meetings with sharpened skills and new insights into the complex corporate governance and board environment.
We put all our knowledge and everyone's experience from working with Danish and international boards for more than 23 years into play to create the most developing sparring forum, where we use some of Denmark's strongest facilitators within the "new-to-the-board agenda", and at the same time create the framework for playing each other even stronger in the efforts to succeed in the boardrooms.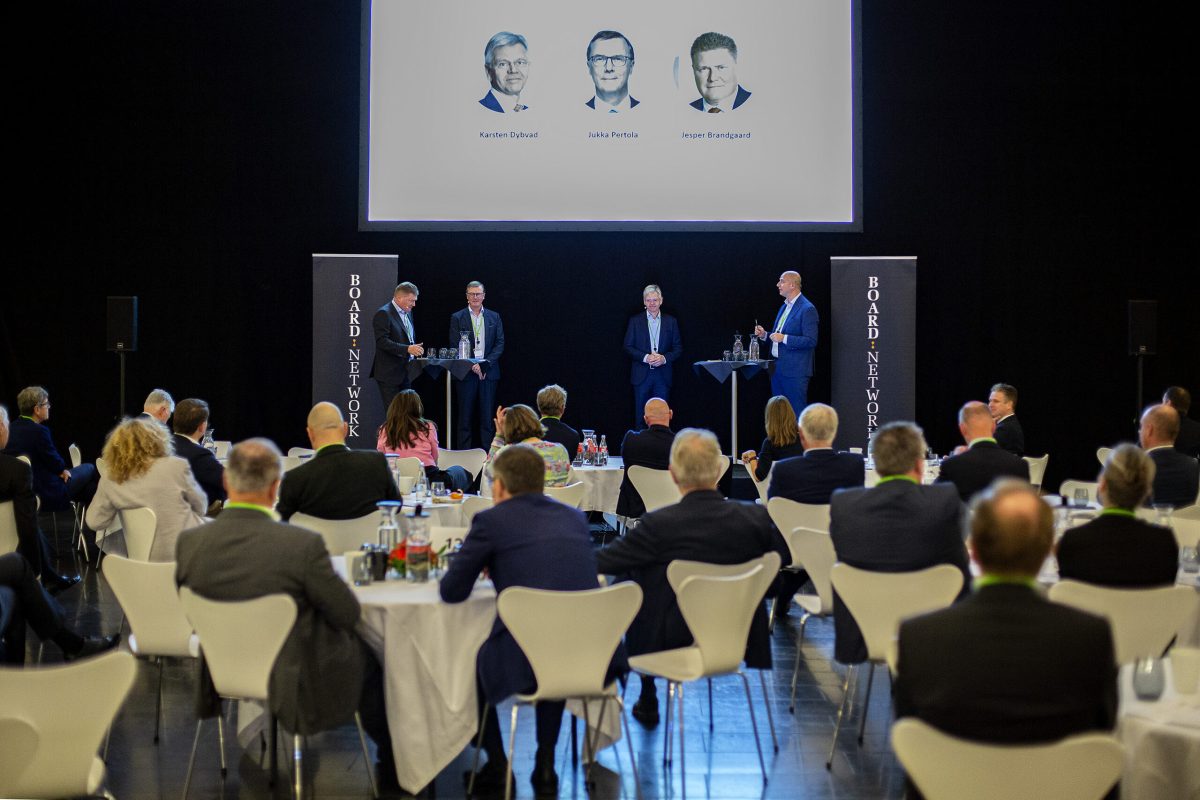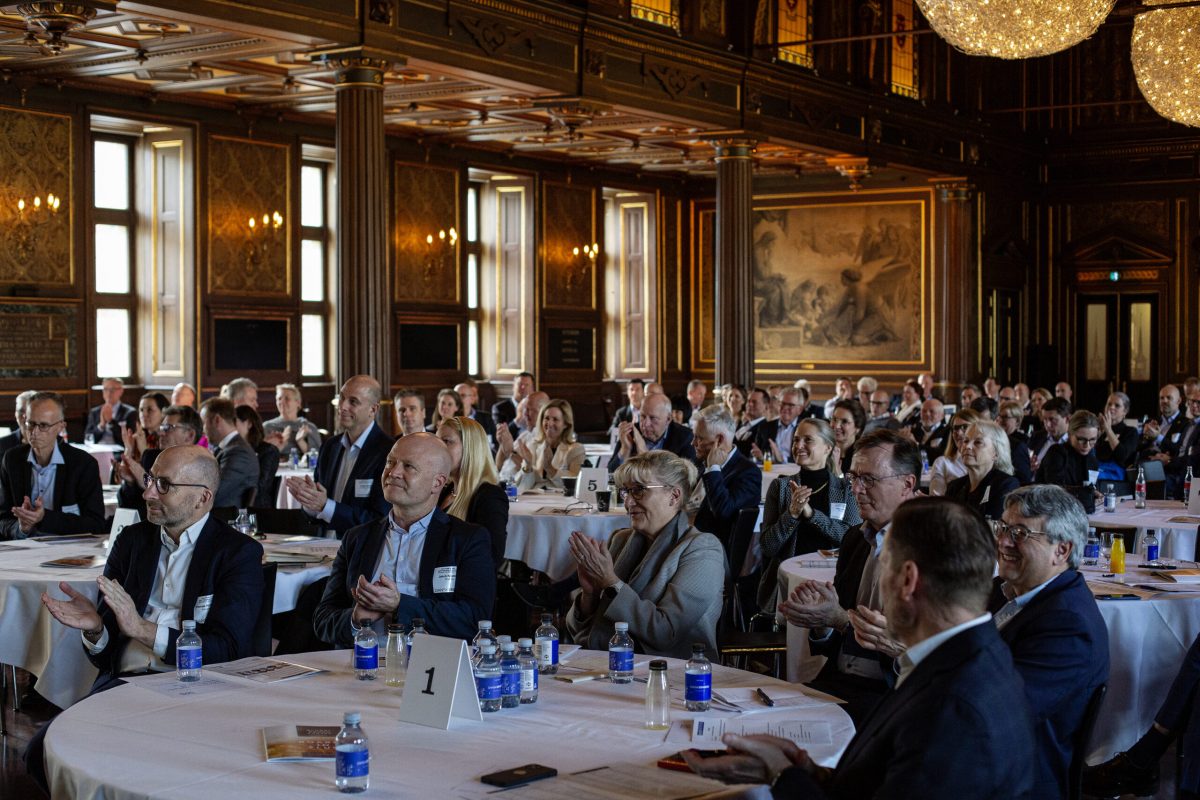 We get through both the responsibility and risk of sitting on a board, we discuss the planning of the optimal annual cycle, we talk about personal marketing and brand-building, we review approaches to contact headhunters, active owners such as capital funds, board chairmen and the most optimal activities on social media, we discuss experiences with board education etc., we make board role plays based on cases from e.g. INSEAD, IMD, Stanford and Harvard Business School, and not least we offer concrete mentor feedback on your CV and board pitch from e.g. professional board chairmen, headhunters and capital fund partners.
All of our Bound for the Boardroom groups are diversely composed, with representatives from all functional backgrounds, all industries, all company sizes, all forms of ownership – and across gender as well as age. The groups consist of max. 20 participants each, and each season offers 5 meetings in each group.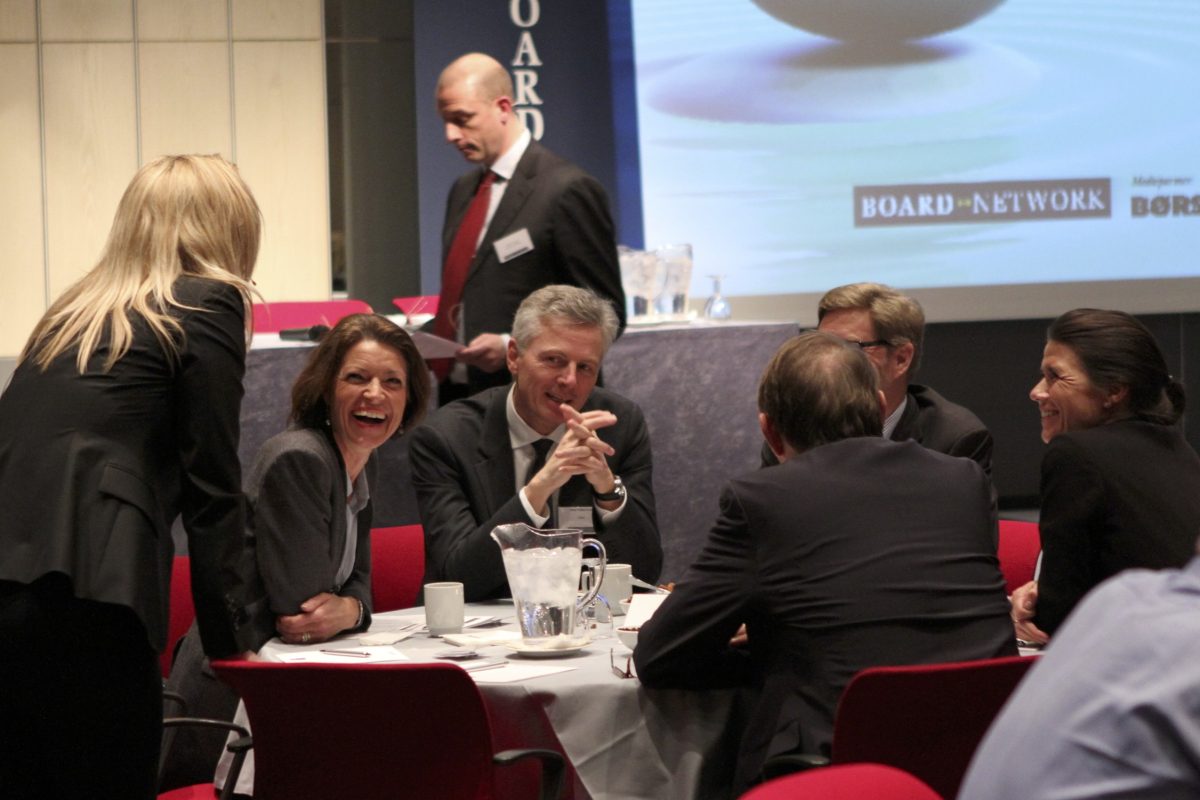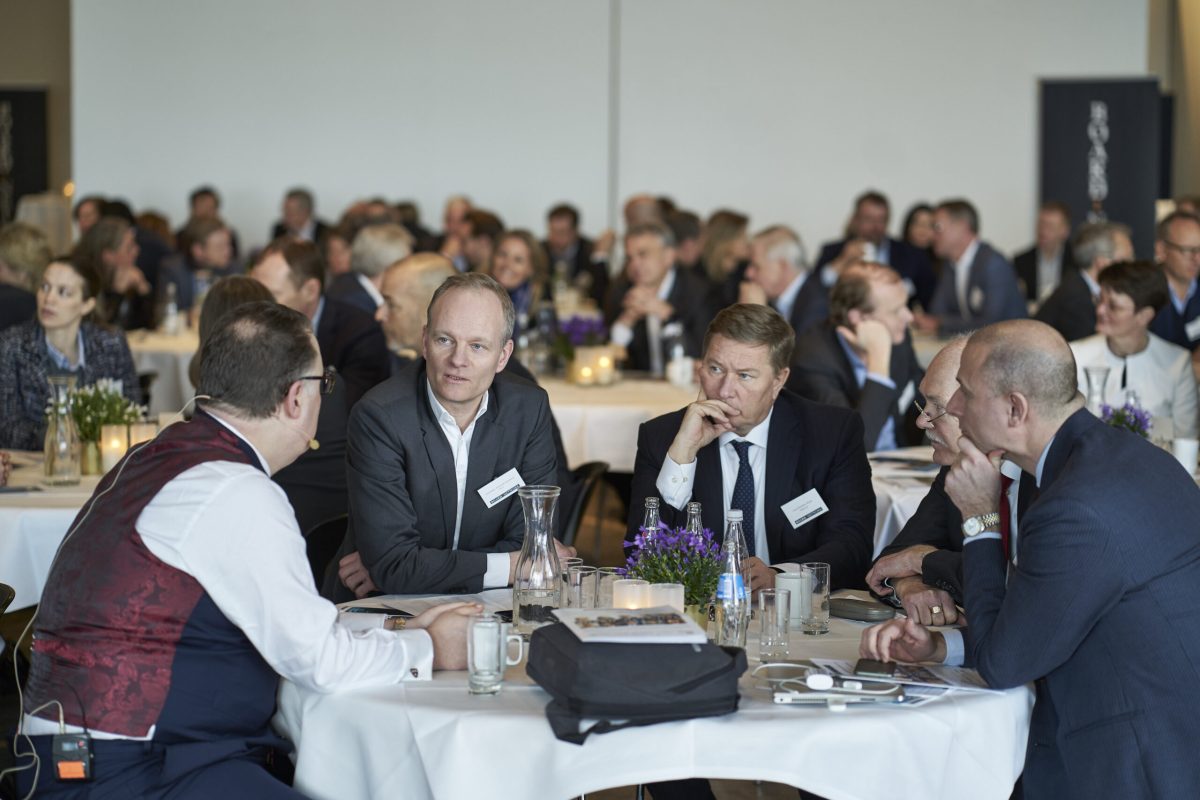 The framework for the meetings
The meetings are held on alternate days of the week between 15-19 in our beautiful premises on Hellerup Strandvej with a view of Øresund. All meetings end with a good glass of wine or soft drink and a bite of bread in the form of delicious sushi, tapas, or a selection of charcuterie.
Contact Patrick at patrick@boardnetwork.dk if you are also interested in the possibilities of joining the unique development network, Bound for the Boardroom.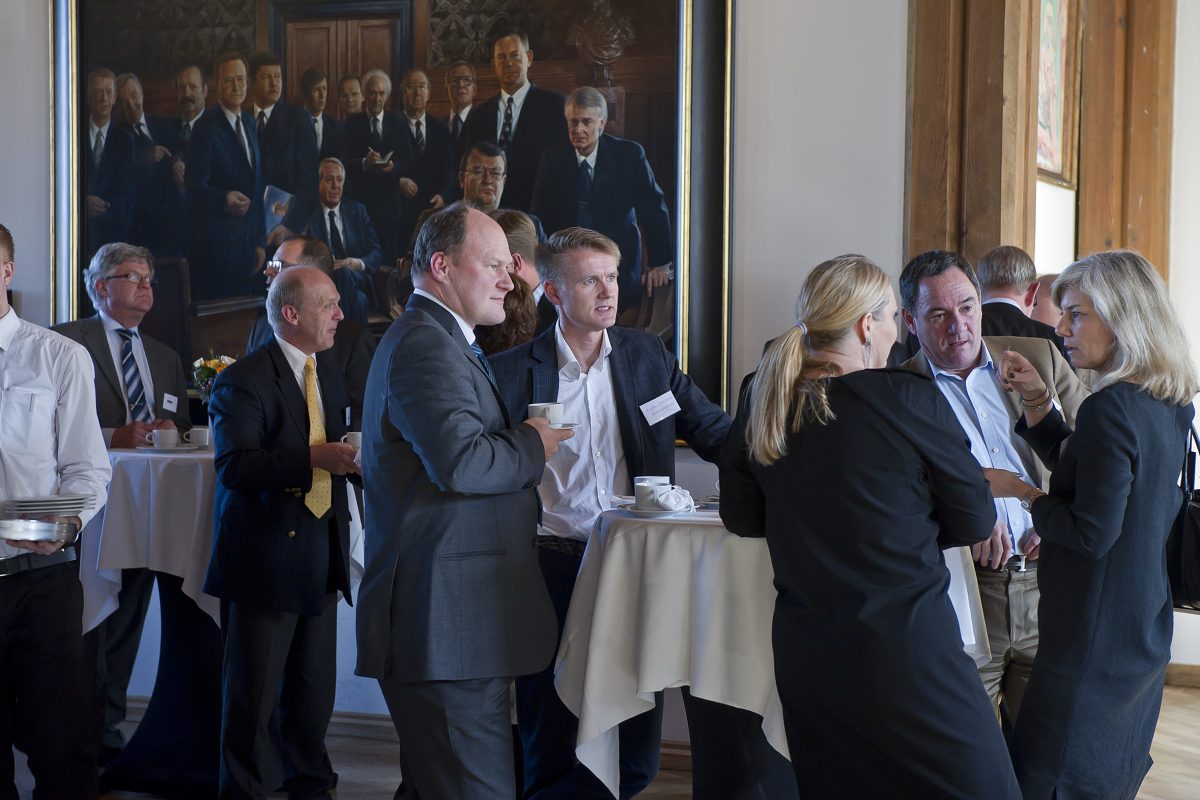 MEMBERHSIP – BOARD NETWORK
Board Network is Denmark's strongest and most influential board network.
Thus, The Board Network is a unique network which, in addition to focusing on best practice in board work, also gives members access to inspiration from a large number of both Denmark's and the world's most experienced and leading/revolutionary board chairmen, professors and advisors within corporate governance. The emphasis at the members' meetings is primarily on value proposition through the forward-looking strategic and management task, and to a lesser extent on the backward-looking control task of the board's work.
To ensure the best possible interaction and sparring between the members, Board Network, as the country's most exclusive board network, is reserved for members with relevant experience in relation to board work. Admission to the network takes place via invitation or application for admission. All applications for membership are assessed individually. We are continuously accepting new members within all three of our membership categories.
"The network has given me an insight into board work in companies, which are very different compared to my own. Both in terms of business and size. That has been very instructive."
Peer Roer Pedersen
Director, Risiko (CRO) - Jyske Bank
"I was looking for a specific professional board network with a focus on learning more than a broad network. I think that Board Network gives me great sparring/advice and learning through facilitated meetings with great topics, as well as cases and discussion presentations. The meeting calendar for the year is planned well in advance, the framework is good - its focused."
Robert Kledal
BOARDMEMBER - Wrist Ship Supply
"As a member of Board Network have I met several, great and experienced people. The best thing is that they typically have different skills than me, so it provides a good platform for learning and inspiring meetings".
Niels Bille
Managing Director - Gorenje Group Nordic A/S
"Board Network have created the exactly balance between inspiring lectures and networking, both when it comes to conferences and The Chambers-network. I prioritize Board Network´s meetings because they enrich me with constructive discussions and interesting people."
Eva Fischer Hansen
Professional board member
"It is a great and relevant experience to participate in the arrangements at Board Network. Great lectures with interesting information and discussions. You can always bring great input with home. I appreciate to participate as a lecture as well as a participant."
Torben Nielsen
Professional Board Member
"Board Network truly lives up to its name. There is a good material for the board work. And a really good network."
Rolf Kjærgaard
CEO - Vækstfonden
"As a member of Board Network, I appreciate the big commitment, there is in professional board work, and specially sparring as well as the network among other experienced board members and the broad, international orientation qua lectures, articles and other literature dealing with the latest trends for board work."
Karen-Marie Katholm
Board Member - Nordic Transport Group A/S
"Through Board Network I have gained access to several of exciting people, with an enormous outlook, and very different backgrounds and experience. Board Network´s events primarily include presentations from the Absolut top combined with inspiring people in the membership (circle) - not least a great toolbox to bring home and implement in your own boards."
David T. Hansen
Founder & Managing Partner - BlackCap Equity Managemant
Board Network har opnået en respekt , som muliggør at dygtige og relevante personer har lyst til at bakke op og bidrage til at aktuelle emner kan drøftes i et inspirerende forum.
Birgitte Nielsen:
Board Member - Matas A/S & Haldor Topsø Holding A/S
"BN manages to focus on relevant themes, and always with super competent participants both in panels and among all the other participants. BN masters the fine balance between being ambitious, professional, and yet relaxing. I'm always leaving smarter after an event at Board Network."
Nickie Spile
Managning Partner - Boardmeter
"Board Network represents the unique between high professionalism and a relevant network. In relation to the professional board work, Board Network is one of the best forums for updated knowledge and trends."
Christian Scherfig
Board Member - Movinn
"Board Network is the place to be; it gives you food for thought on a wide range of BoD tasks, drives substantial discussions forward and keeps you connected with your peers."
Kathrine Stampe Andersen
Chairman & Board Professional
"Always good, well-planned, and instructive meetings with leading speakers. High quality and lots of opportunities for networking."
Finn L. Meyer
Director
"An interesting network that focus on relevant problems and puts them in perspective, so they become active and becomes a part of the company´s everyday life."
Mette Poulsen
CEO - ASP-HOLMBLAD A/S
BOUND FOR THE BOARDROOM AND THE COMMUNITY
SIGN UP TO BE CONTACTED/FOR MORE INFORMATION
As we want to ensure the right match and level in the groups, we always insist on a personal dialogue before we send an official invitation.
Feel free to write to us and we will contact you as soon as possible!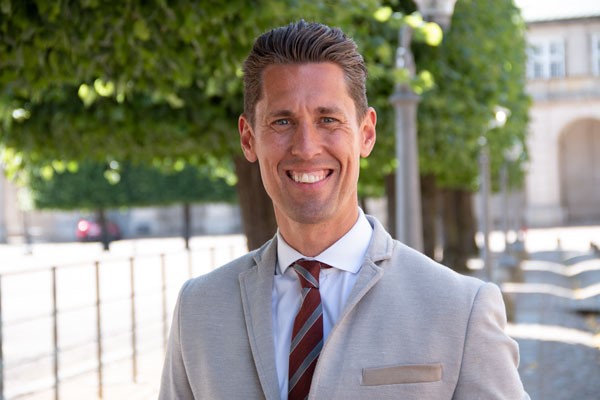 Contact Patrick Nielsen directly for a dialogue about Board Network